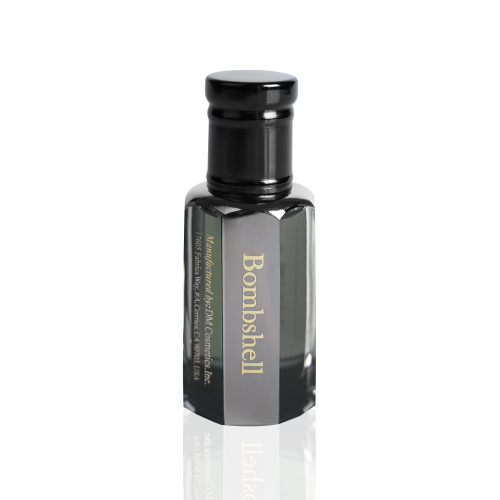 INGREDIENTS
Lemon oil, lemon terpene, lime terpene, magrolane (magnolia flower extract), dipropylene glycol, tetramethylacetyloctahy dronaphthalene, ethylinalol, cyclamenaldehyde, helion, florol, geranyl acetate, cyclododecane, Triple, Fragrance (almond oil)
Allergens – Linalool, Butylphenylmethylpropional, Hydroxycitronellal, Hexylcinnamal, Citral, Citronellol
HOW TO USE
–

Drop a small
drop of oil on inner wrist and massage into the neck and shoulder area. The
aroma oil will permeate on the skin and naturally last for about 14 hours.– Apply a small drop of oil on
inner wrist and lightly rub wrists together. Slightly rub your wrists
throughout your scalp to enjoy the scent for about 21 hours.

PRECAUTIONS
– Consult your doctor after washing thoroughly with running water if:
∘ Oil enters the eye
∘ Red spots, itching, swelling, irritation, etc. occur ∘ Headache or nausea occur
– Do not use around areas of wounds, eczema, and dermatitis.
– Do not consume the oil, as it is not edible. It is recommended for outer body use except for the face.
– Use on darker colored clothing as it may leave a stain on lighter colored clothing.
– Be careful near wood, vinyl, carpet, fabric, plastic, acrylic, leather, and painted or polished surfaces (especially furniture) as surfaces, when exposed to the solution, may become damaged.
– Keep out of reach of infants and children
– Close the cap after use
-Avoid placing in direct sunlight (Proper Storage Temperature 50~85 ˚F)

MORE INFORMATION
[Distributor] DM Cosmetics. INC
[Country of Manufacture] USA
[Volume] 0.34 fl oz = 10ml
[Expiration Date] 3 years from the date of manufacture
[Quality Assurance Standards] If there is a defect or problem with this product, it can be refunded or exchanged.


These non-alcoholic signature oil perfumes are blended with our special and unique blending technique by skilled perfumers since 1987. These perfumes are the perfect companion to unleash your greaness, and for your healthy lifestyle.

We infused an authentic soul of nature with the greatest pride of American spirit into every product.
Blended with Peony, vanilla scented flowers, and
purple berries (blueberries, aronia, figs) to
relieve tension and create a soft and sensual scent.