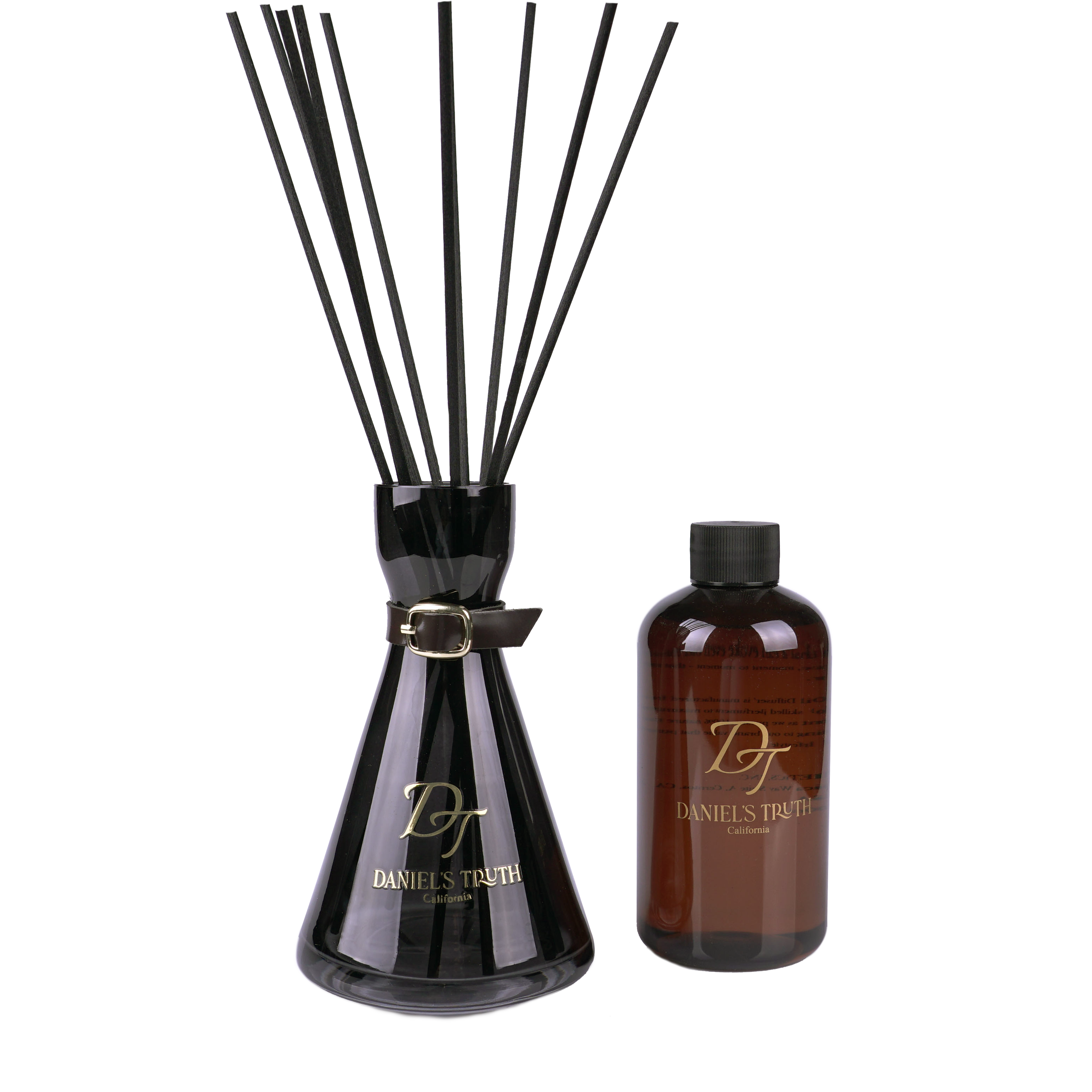 INGREDIENTS

Plant alcohol base (dipropylene glycol methyl ether acetate), fragrance (basil oil), fragrance (lemon oil), fragrance (olive oil)

HOW TO USE

① As the total diffuser solution is 250ml and the empty crystal bottle holds 200ml, do not pour the entire solution into the empty bottle. Rather, pour only half the amount into the empty crystal bottle.
② For first time use, use 10 of the 15 bamboo reed sticks provided. After 6 months of first use, place the remaining reeds and diffuser oil.
③ As if watering a flower, rotate the reeds 180 degrees 1-2 times a week.
④ Instead of disposing the reeds after first use, place in, for
instance, a shoe rack, for an extra 1-2 months of scent.

 

 

PRECAUTIONS

– Do not drink.
– Do not use diffuser solution in the form of a spray.
– Do not use product other than for its intended purpose.
– Keep out of reach of children and pets.
– People with sensitive or damaged skin should not be in contact with diffuser for long.
– If the contents are spilled, please clean immediately. (If the content is left uncleaned for a long period of time, it will cause color disfiguration. The seller has no liability or responsibility to compensate for the damage caused.)
– Do not throw or drop the diffuser.
– Ventilate thoroughly when using.

MORE INFORMATION

[Distributor] DM Cosmetics. INC
[Country of Manufacture] USA
[Volume] 250ml
[Expiration Date] 3 years from the date of manufacture
[Quality Assurance Standards] If there is a defect or problem with this product, it can be refunded or exchanged.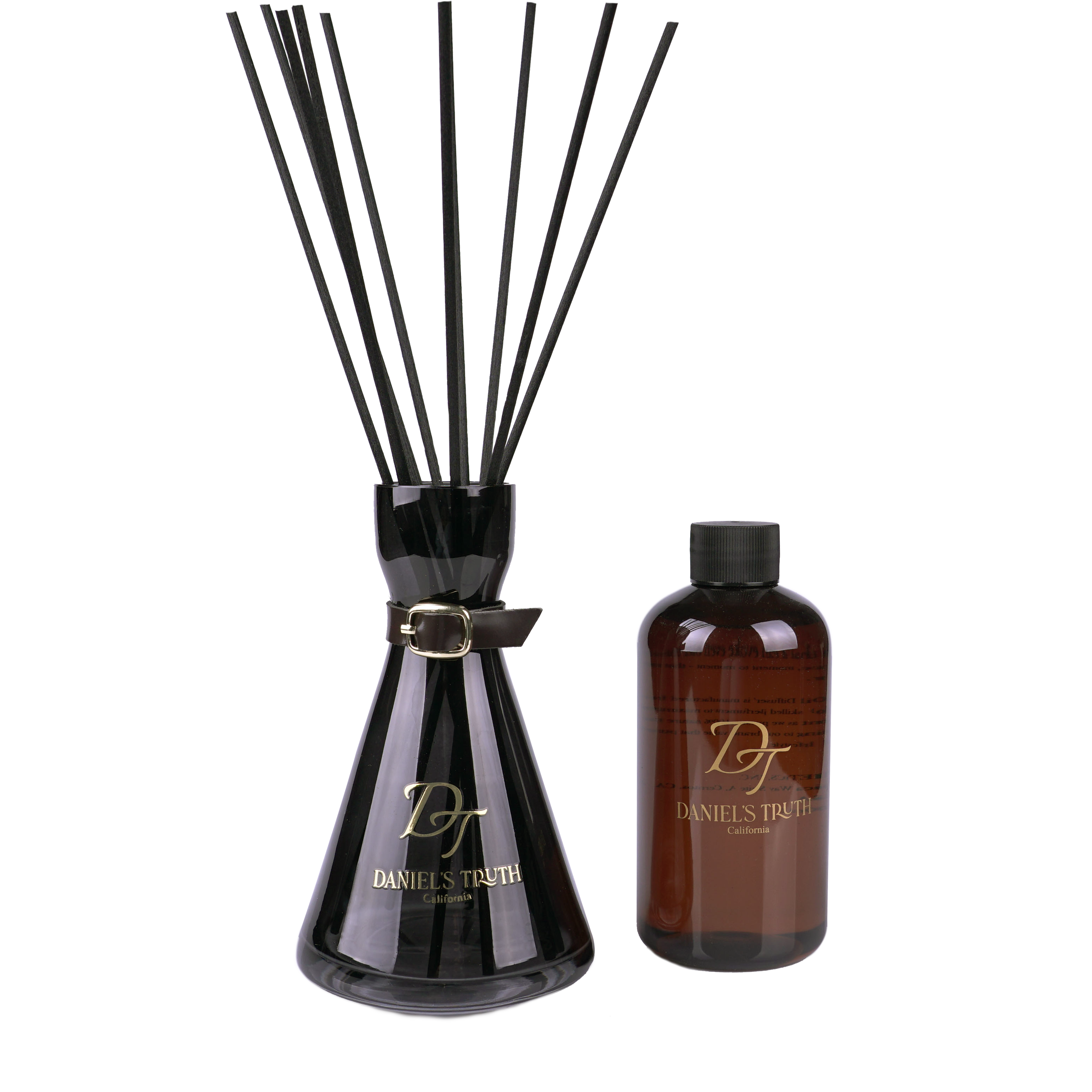 We believe valuable memories always come from the beauty of nature, and its fragrance creates new memories and captures every moment so that it can evoke even old memories - person to person, Place to place, moment to moment - that may have seemed to have gone forever.

Our 'Pure Oil Diffuser' is manufactured from a special blending technique by skilled perfumers to maximize the nature material's genuine scent as we pursue 100% nature raw material for every product owing to our brand value that pure plants are a vital pathway to a healthy lifestyle.
Fresh morning forest scent created with basil oil, lemons, and olives from California farms.